Public warning issued against interacting with two men
Surrey
2022-12-30 08:16 PST
Update-July 4, 2023: One of the two individuals who was the subject of the public warning, Karnvir Garcha, is now deceased. See IHIT news release
here
.
Surrey RCMP in partnership with the Combined Forces Special Enforcement Unit of British Columbia (CFSEU-BC) is issuing a public warning due to an increased threat to public safety posed by two individuals involved in gang activity and the violence associated with it.
Due to a significant threat to the public posed by these individuals through their connection to criminal activity and high levels of violence, police believe that anyone connected to or in proximity to them may be putting themselves at risk.
Police are issuing a public warning and identifying them in order for family, friends, associates, and the public to take measures to increase their own personal safety.
Police are warning against interactions with:
Karnvir Garcha, 24-years-old of Surrey

Harkirat Jhutty, 22-years-old of Surrey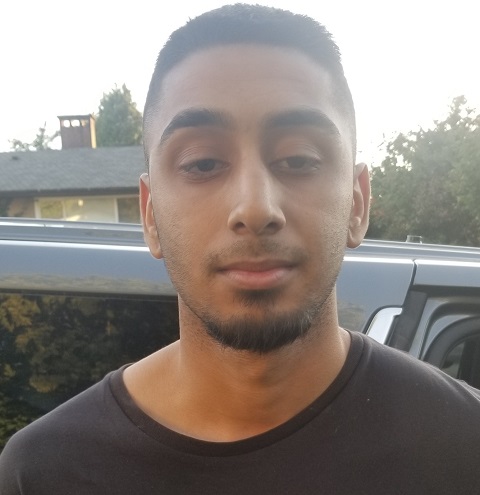 The individuals identified have been informed by police of credible threats to their safety, but the threat doesn't just place them at risk, it poses a risk to anyone who associates with them or anyone who is in proximity to them, says Surrey RCMP's Major Crime Team Lead, Inspector Bal Hansra. Due to their association with gang activity, the drug trade, and violent acts such as shootings, these individuals have put themselves, their families, and the community at risk.

Despite the threats to their lives and the safety of others around them, these individuals have shown little regard for public safety in our communities, says S/Sgt Lindsay Houghton of CFSEU-BC. We are working closely with all our policing partners, including the Surrey RCMP, through enforcement and suppression efforts to send the clear message that gang-related violence will not be tolerated.

Police are asking the public to report any information about recent incidents of violence or suspicious activity to police by calling 9-1-1.

Released by

Cpl. Vanessa Munn

Media Relations Officer
Surrey RCMP
14355 57 Avenue, Surrey, BC, V3X 1A9
Office: 604-599-7776


Email: surrey_media_relations@rcmp-grc.gc.ca
Website: www.surreyrcmp.ca

Follow Us: