Updated information on missing person Kamleshbhai Manek
Surrey
2022-09-14 12:51 PDT
File # 2022- 136804
Surrey RCMP is providing additional information about missing person Kamleshbhai Manek and re-appealing for public assistance with locating him (initial media release -2022-09-10).
Through further investigation it was determined that Kamleshbhai Manek was last seen travelling through Clearwater, BC, in a white 1991 Honda Accord bearing British Columbia license plate AL763V on August 28, 2022.
Kamleshbhai Manek was believed to be travelling from Surrey, BC, to Edmonton, Alberta, however family have been unable to make contact with him since his departure on August 28, 2022.
Kamleshbhai is described as a 62-year-old South Asian male, 5'8, 254 lbs with black hair and brown eyes (see photo attached).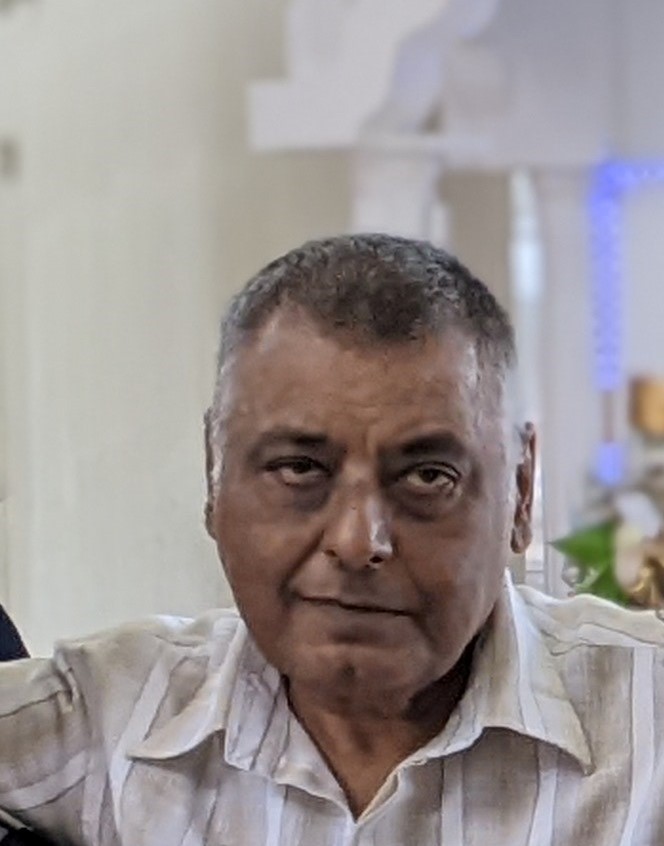 Anyone with information regarding Kamleshbhai is asked to contact the Surrey RCMP at604-599-0502, or Crime Stoppers, if they wish to remain anonymous, at 1-800-222-8477 or www.solvecrime.ca.

Released by

Cpl. Vanessa Munn

Media Relations Officer
Surrey RCMP
www.surreyrcmp.ca
14355 57 Avenue, Surrey, BC, V3X 1A9
Office: 604-599-7776


Email: surrey_media_relations@rcmp-grc.gc.ca

Follow Us: