Surrey RCMP searching for rightful owners of sports card collection
Surrey
2021-08-20 10:09 PDT
File # 2021-57034
Surrey RCMP is searching for the rightful owner of baseball and hockey cards located during an investigation.
On April 20, 2021, Surrey RCMP responded to a report of a suspicious person in a vacant residence in the 14500 block of 106A Avenue. A collection of sports cards was seized during the investigation and given the circumstances it is believed that the collector's items were stolen.
Surrey RCMP would like to return the items to their rightful owner. If you or someone you know had sports cards stolen in the Lower Mainland please contact the Surrey RCMP.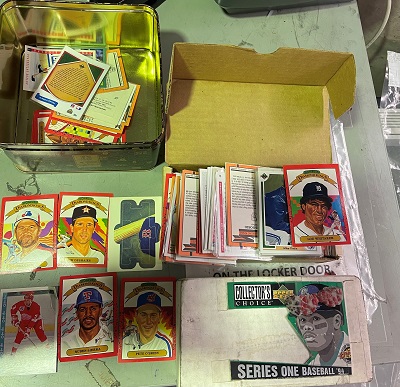 Anyone with more information is asked to contact the Surrey RCMP at 604-599-0502. If you wish to make an anonymous report please contact Crime Stoppers at 1-800-222-TIPS or www.solvecrime.ca.

Released by

Cst. Sarbjit Sangha

Media Relations Officer
Surrey RCMP
www.surreyrcmp.ca
14355 57 Avenue, Surrey, BC, V3X 1A9
Office: 604-599-7776


Email: surrey_media_relations@rcmp-grc.gc.ca

Follow Us: