Extra police patrols to stand under "Operation Mistletoe"
Surrey
2020-12-11 03:16 PST
The holiday shopping season is well underway and once again, Surrey RCMP aims to kiss holiday crime goodbye with Operation Mistletoe.
Operation Mistletoe is a strategic deployment of officers from the Surrey RCMP Mobile Street Enforcement Team (MSET) to shopping centres in Surrey. This operation aims to prevent personal robberies, thefts, and thefts from vehicles through increased foot patrols, coupled with covert and overt enforcement.
Surrey RCMP is also reminding everyone to include crime prevention and safety planning to their list of holiday activities! Here are some safety tips to consider:
Property crime thieves often target mall and shop parking lots. Remove all valuables from your vehicle, including garage door openers.
Do not stow purchases in your vehicle while you continue to shop.
Ensure you lock your vehicle and use an anti-theft device.
Be aware of your surroundings, minimize distractions and put your phone away.
Avoid carrying large amounts of cash on you.
Surrey RCMP is encouraging members of our community to report property crime and suspicious behaviour by calling 604-599-0502, or using our online crime reporting tool. Together, we can kiss holiday crime good-bye.
For more information on protecting your property, please visit the Protect Yourself section of our website.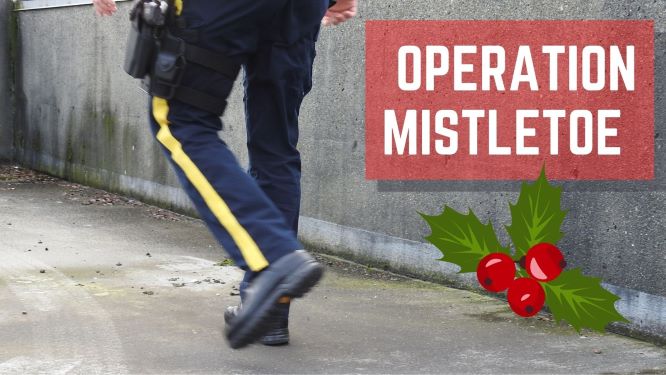 Released by
Cpl. Joanie Sidhu
Media Relations Officer
Surrey RCMP
www.surreyrcmp.ca
14355 57 Avenue, Surrey, BC, V3X 1A9
Office: 604-599-7776
Email: surrey_media_relations@rcmp-grc.gc.ca

Follow Us: