Help identify this sexual assault suspect
Surrey
2020-03-17 09:25 PDT
File # 2019-192814
Surrey RCMP is asking for the public's assistance in identifying a sexual assault suspect from an incident in the Guildford area.
On December 13, 2019, police responded to a report of an attempted sexual assault outside of Guildford Library, during which a man attempted to give an unsolicited kiss to a woman. The victim was not harmed during the incident. Investigators have now been provided CCTV footage of the suspect and are looking to identify the man.
The suspect is described as a 35-40 year-old Caucasian man, slim build, and 5'8-5'10 tall. He was last seen wearing a red/green toque and a grey jacket with yellow stripes down the sleeves. Investigators believe that this man may be homeless (see attached photo).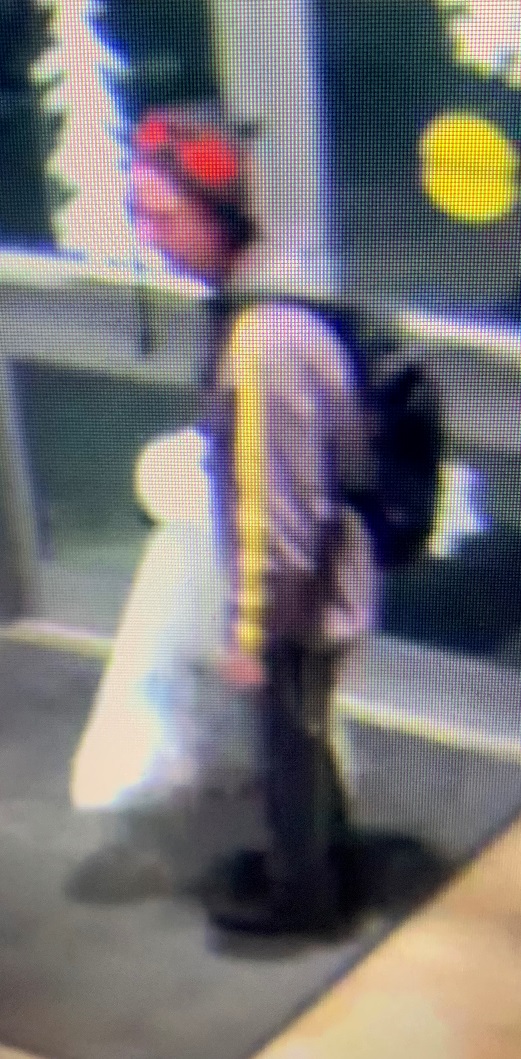 Anyone with information is asked to contact Surrey RCMP at 604-599-0502, or, if you wish to make an anonymous report, please contact Crime Stoppers at 1-800-222-8477 or www.solvecrime.ca.


Released by

Cst. Richard Wright

Media Relations Officer
Surrey RCMP
www.surreyrcmp.ca
14355 57 Avenue, Surrey, BC, V3X 1A9
Office: 604-599-7776


Email: surrey_media_relations@rcmp-grc.gc.ca

Follow Us: