#Thisiswhatwedo - First Nations Policing supports Okanagan Nation's Spirit of Syilx Unity Youth Run
Indigenous Policing Services, This Is What We Do
2019-05-17 13:50 PDT
The RCMP First Nations Policing program (FNPP) came together with over 100 participants to complete the Spirit of Syilx Unity Youth Run. This year, the unity run was held over a 4-day span, beginning on May 9 with the purpose to create awareness of violence in the Okanagan Nation, to encourage nationhood among youth and to promote healthy living. Several RCMP detachments from Vernon, to Merritt, along the Coquihalla Highway to Manning Park participated in the Spirit of Syilx Unity Youth Run with police vehicles to ensure traffic safety for the runners and to facilitate support vehicles to drop off and pick up the runners on the roadside.



Runners ran in a relay style along the route in groups of 2 to 4 people along the side of the road. While running, the lead runner carried a feather to signify the spiritual nature of the run. The feather was passed from lead runner to lead runner for the duration of the run. The average age of runners was between 14 and 18 years old. The majority of the runners are from the Okanagan Nation.

First Nations Policing Program members take great pleasure in supporting a notable cause such as the Spirt of Syilx Unity Youth Run says Insp. Dee Stewart, Officer in Charge of BC RCMP Indigenous Policing Services Our members enjoy interacting with the youth and creating positive relationships and interactions with runners and attendees.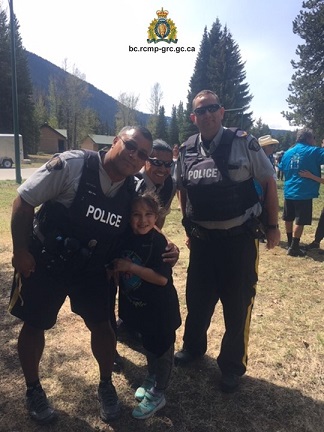 Police officers also participated in the ceremonies, smudging and circle gatherings. At the end of the run, FNPP members from Westbank presented blankets to those runners who showed exception dedication throughout the run. The run is not only an awareness campaign within the nation, but developed as a prevention platform for youth that participate by utilizing the connection to the land, implementation of the Syilx teachings and culture as a means to wellbeing.

For more information, visit the Okanagan Nation Alliance webpage (available in English only) at https://www.syilx.org/events/spirit-of-syilx-youth-unity-run/.
Released by:
BC RCMP Communications
778-290-2929


Follow Us: