Distraction thefts – Awareness and tips
RCMP is advising the community to be aware of this type of crime - thefts whereby a form of distraction is used on the victim.
Thieves have been targeting people leaving various financial institutions after making cash withdrawals. Travellers leaving or arriving from YVR have also been targeted.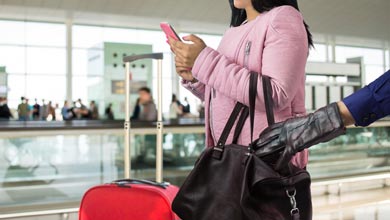 The thieves have utilized several methods to distract their victims. This includes:
Dropping a $5 or $10 bill on the ground and claiming that it was dropped inadvertently by the victim.
Damaging part of a vehicle owned by the victim, such as puncturing a tire or scattering thumb tacks around the tire. The thief will then try to persuade the victim to exit the vehicle to survey the damage.
Spraying paint, ketchup, or spilling a beverage on the victim's clothing. While distracted, the thief will attempt to steal the victim's wallet/purse from them or their vehicle.
The thieves often appear non-threatening, act helpful, and may even be with a small child or a baby.
Safety tips
Try to carry cash separately from your wallet or purse
Be aware of your surroundings
When travelling, be cognizant of your belongings at all times
Contact the police immediately if you observe anything suspicious
How to protect yourself
Do not let strangers touch you, hug you, or go into your personal space.
Do not leave your wallet or purse in your vehicle, even for a moment.
Remain vigilant at all times – even when simply going for a walk.
If you feel like you are being targeted by a thief for a distraction theft, yell or make a lot of noise to attract attention and call 9-1-1.
If you have been the victim of a distraction theft, call 9-1-1 immediately. If you wait, the chances of finding the suspects decrease significantly.