Be informed about the stolen cellphone blacklist
The Canadian Telecommunications Association administers a stolen cellphone blacklist program called Device Check Canada. This aims to address the problem of smartphone theft by making blacklisted smartphones useless to the criminals who steal them.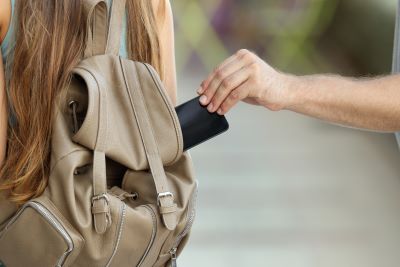 How does the blacklist work?
Lost or stolen smartphones are added to the blacklist by cellphone service providers. This occurs when the device's owner reports the device loss or theft, and provides the device's IMEI (International Mobile Equipment Identity). The IMEI number is a unique code that identifies a device to a service network.
The service provider adds the device's IMEI to the blacklist. The device is then blocked and cannot be reactivated by any service provider that is participating in the blacklist program.
What to be aware of
Once a phone is reported lost or stolen, it can take up to 48 hours for the IMEI to appear on the list.
This service only identifies wireless devices reported lost or stolen to participating Canadian wireless service providers as of September 30, 2013.
What to do right now
Find your device's 15-digit IMEI by:

Dialing *#06#.
Checking the white label found underneath the battery of your device.
Checking the base and sides of your device's original packaging.

Save the number in a safe place outside of your device. For instance, in a computer-based password protection program.
If your qualifying device gets stolen
You must call your local police to report the crime. Call your service provider to report the IMEI. The police cannot report your IMEI to your service provider.
When you call your service provider to report the theft, you will be asked for the device's IMEI.
If you cannot provide the IMEI, the device cannot be added to the blacklist and may be reactivated.
If you are considering buying a used smartphone
The best protection is to buy used phones from a reputable vendor.
If you choose to buy a used device from an individual, you can make sure you are not buying a stolen device by checking the device's IMEI at Device Check.
For more information, please contact you cell phone provider.