Update: Sketch of indecent act suspect released
surrey.rcmp.ca
2022-03-15 11:29 PDT
File # 2022-30731
Surrey RCMP is releasing the sketch of a suspect from multiple indecent acts near a Newton School and requesting the public's assistance with identifying the man.
On March 2, 2022, Surrey RCMP received a report of a man exposing and touching himself in the bushes near Princess Margaret Secondary School, (media release 2022-03-09).
Surrey RCMP Frontline is actively investigating the indecent acts and enlisted the services of a Forensic Sketch Artist. A sketch has been completed and is being released to the public to assist with identifying the suspect.
The suspect is described as South Asian male, 30-40 years old, medium complexion, dark hair, 5'10, average build, with facial stubble and a moustache.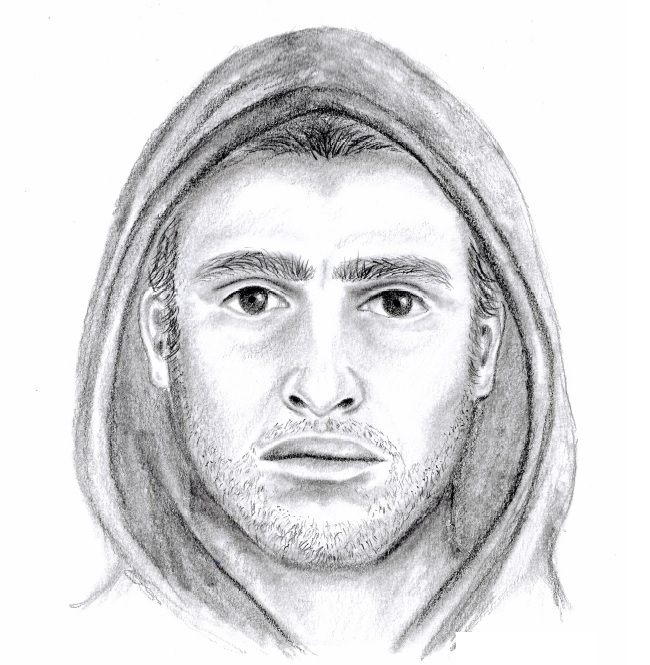 Anyone with information about this incident, or who recognizes the suspect is asked to contact the Surrey RCMP at 604-599-0502, or Crime Stoppers, if they wish to remain anonymous, at 1-800-222-8477 or www.solvecrime.ca.

Released by

Cst. Gurvinder Ghag

Media Relations Officer
Surrey Detachment
14355 57 Avenue, Surrey, BC, V3X 1A9
Office: 604-599-7776


Email: surrey_media_relations@rcmp-grc.gc.ca
Website: http://www.surreyrcmp.ca

Follow Us: