Fingerprinting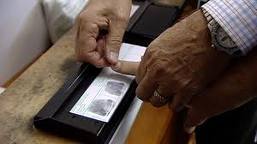 NOTE: Civil Fingerprints are only taken by appointment. Call 604 463-6251 Monday to Friday 8:00 a.m. to 6:30 p.m. for an appointment.
There are a variety of reasons for having fingerprints taken such as:
Security Licence Application
Immigration
U.S. Waiver
Name Change
The original Security Licence Application fingerprint form is retained and forwarded by the local police to Victoria.
Immigration fingerprints are generally required for each country where the applicant has lived for more than six months during the last 10 years. Up to four original sets of prints will be printed for the current listed fee. The applicant retains the original form(s) for the immigration package.
The U.S. Waiver package is available at the U.S. border crossings for individuals who have a criminal record and wish to apply to enter or work in the United States. The applicant is fingerprinted by his/her local police detachment. The applicant will retain the original fingerprint form to return with the U.S. Waiver package.
Please note that both Maple Ridge RCMP station and the Pitt Meadows Community Policing Office only accepts credit or debit (No Cash/Cheque/Money Orders).
Must reside in either Maple Ridge or Pitt Meadows.
Please refer to the fee schedule for current costs.

You can attend either the main Detachment or the Pitt Meadows Community Police Office for more information

Maple Ridge Detachment
11990 Haney Place
Maple Ridge, BC V2X 9B8

Tel: 604-463-6251
Fax: 604-467-7633

Hours of 8:00 am - 6:50 pm Monday to Friday
Saturday and Sunday between 11:00 AM - 3:00 PM

---
Pitt Meadows Community Police Office
12027 Harris Road,
Pitt Meadows, BC V3Y 2B5

Tel: 604-465-2402
Fax: 604 465-9151

Hours of 8:30 am - 4:30 pm Monday to Friday