Tire Slashing, Arson, and Theft Receives Conditional Sentence
North Vancouver
2017-08-28 11:41 PDT
File # 2014-31483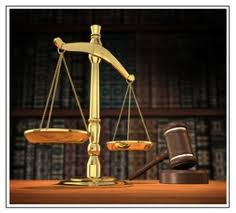 On the morning of December 4th, 2014, numerous residents of North Vancouver woke up to discover that their vehicle tires had been slashed. Approximately 200 tires related to 150 various vehicles were flattened in an overnight one man mischief spree in the Capilano University area. Tow truck services located throughout the Lower Mainland assisted those whose vehicles were victimized from the tire slashings.
After a complex and lengthy police investigation utilizing forensic evidence (blood found on slashed tires), 35 year-old Shane Nendick was identified as the person responsible. Subsequently, Nendick was also identified in the following three other property related offence occurring in 2015:
On January 01, 2015 the Capilano University Library received property damage when it was broken into and a fire started in one of its offices.
On January 10, 2015, a local gas station was broken into with property stolen.
On August 15, 2015, a local grocery store was broken into with property stolen.
On March 31, 2017, Shane Nendick appeared in North Vancouver Provincial Court and was found guilty of 28 criminal charges. (24 of those related to the tire slashing)

Upon recent sentencing, Shane Nendick received a Conditional Sentence of two years less a day for the tire slashing incident. For all the other criminal charges, Nendick received a Suspended Sentence with three years' probation. As part of his 20 probation order conditions, Nendick must reside at his family residence in Squamish and comply with a strict curfew.




Released by

Cpl. Richard De Jong

Media Relations
North Vancouver RCMP
nvan.bc.rcmp.ca
147 East 14 St, North Vancouver, BC, V7L-2N4
Office: 604-969-7561
Cell: 604-363-5584
Fax: 604-990-7450


Email: richard.dejong@rcmp-grc.gc.ca

Follow Us: