Photos, Photos and More Photos
Langley
2017-11-30 11:01 PST
Dossier nº 2017-39938, 40107, 40135, 41138, 41442 & 41689
Langley RCMP is seeking the assistance of the public with the following investigations:
2017-39938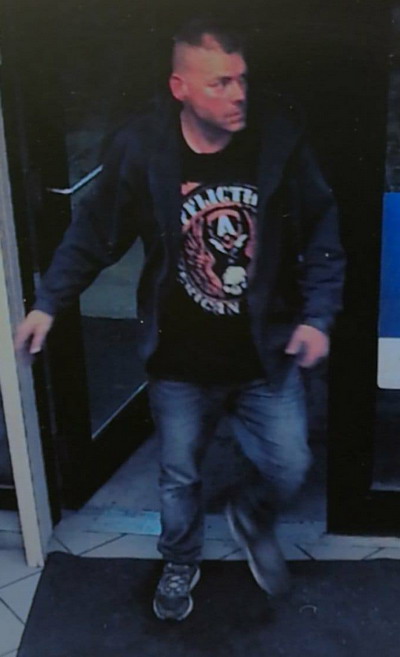 The pictured male is alleged to have stolen cigarettes from the Esso in the 21600 block of Fraser Highway on October 26th.
2017-40107
It is alleged the pictured female stole cigarettes from the A Plus Market on October 27th. She is described as Caucasian, in her late 20's, with read hear and she was wearing a blue sweater. She was seen getting into a white four door Saturn with stolen license plates.
2017-40135
The pictured generator is similar to the four stolen from Traveland RV on October 27th. The generators are Onan 3000 gas powered worth between $5,000 and $6,000 each.
2017-41138
Police allege the pictured male pried open several mail boxes in Aldergrove and stole their contents on November 3rd.
2017-41442
It is alleged the pictured male stole several items from Superstore on November 5th. He was seen fleeing through a fire exit at the rear of the store and running through the field to the north of Superstore.
2017-41689
The pictured woman is alleged to have stolen candy from the Esso in the 6000 block of Glover road on November 7th.

If you have any information that might assist police with the above investigations, please call Langley RCMP at 604-532-3200. Should you need to remain anonymous, please call CrimeStoppers:

There are two ways to leave an "anonymous tip" with Crime Stoppers.

Talk: 1-800-222-8477

Type: www.solvecrime.ca



Diffusé par

Cap. Holly Largy

Agente des relations avec les médias
GRC de Langley – « Branché sur la collectivité »
langley.bc.rcmp.ca (en anglais seulement)
22180, avenue 48A, Langley (C.-B.) V3A 8B7
Téléphone : 604-532-3231
Cellulaire : 778-991-7932
Télécopieur : 604-532-3239


Courriel : holly.largy@rcmp-grc.gc.ca

Suivez-nous :