Surveillance Photos - Tonnes of 'Em!!!
Langley
2017-05-23 13:16 PDT
Dossier nº 2017-11693, 12323, 13518, 14286, 15771, 15796, 15879, 16166, 16275 & 16908
Langley RCMP is seeking the assistance of the public with the following investigations:
2017-11693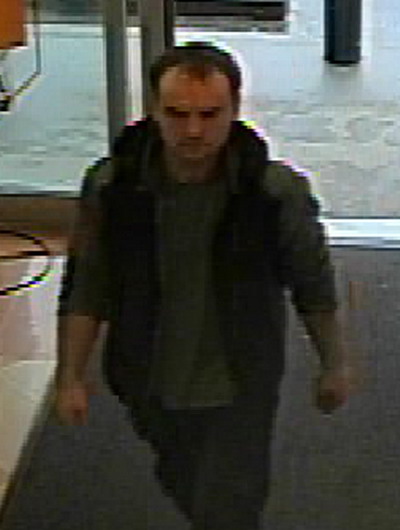 Police allege the pictured male stole a variety of liquor from the BC Liquor Store in Aldergrove on April 6th. He was seen leaving in a white Toyota Echo.
2017-12323
On April 11th a vehicle parked at Houston Trail was broken into and the owner's purse was taken. A credit card was used later that day at a Subway in Walnut Grove and police allege the pictured female completed the transaction. She is described as Caucasian, in her mid 30's, 5'5 tall, dark hair in a ponytail and she was wearing tights, a pink shirt and a workout coat. The purse is described as silver / brown metallic Coach containing a white fading into blue Coach wallet inside.
2017-13518
On April 21st a barn was broken into in the south Aldergrove area. The pictured bike was stolen from an adjacent shed. It is a 2014 24-speed Schwinn, with 26 wheels. There is a small tear in the seat and the front sprocket guard is broken.
2017-14286
It is alleged the pictured male used a stolen credit card to complete purchases on April 26th at a Liquor Store, Save On Foods and at 7-Eleven.
2017-15771
The pictured male allegedly assaulted an employee at the 7-Eleven in Langley City on May 9th after being banned from the store. He is described as Caucasian, in his 40's, with long blond hair, and he was wearing sunglasses, a white / grey jacket and a black bandanna.
2017-15796
The pictured male entered a business and allegedly stole a laptop computer. He is described as Caucasian, he was wearing a black hat, jeans and a dark work shirt. He wore a brace on his right wrist and was seen leaving in a black Chrysler Aspen.
2017-15879
On May 9th a vehicle was broken into while parked at Campbell Valley Park. The owner's purse was taken from the vehicle along with a sweater, blue and green rugby cleats. Police allege the pictured female used one of the stolen credit cards at the Brookswood 7-Eleven.
2017-16166
On May 12th, the pictured female entered 7-Eleven in Langley City and stole various food products. He is described as Caucasian, approximately 5'5: tall and she was wearing dark clothing.
2017-16275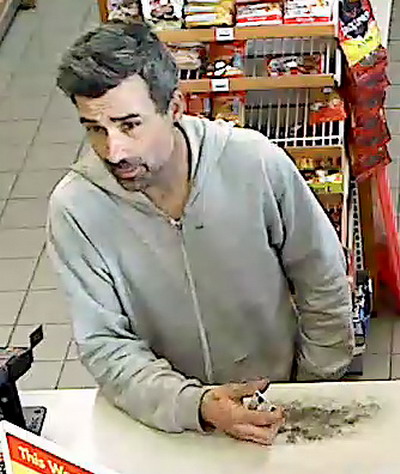 The pictured male is alleged to have stolen several packages of cigarettes from the Shell Station in North Langley on May 14th.
2017-16908
It is alleged that on May 8th the pictured male entered BC Liquor Store in Aldergrove and steal several bottles of vodka. He was wearing a red hoody with the hood up and is described as Caucasian.

If you have information that might assist with any of the above investigations, please call Langley RCMP at 604-532-3200. Should you need to remain anonymous, please call CrimeStoppers:

There are two ways to leave an "anonymous tip" with Crime Stoppers.

Talk: 1-800-222-8477

Type: www.solvecrime.ca


Diffusé par

Cap. Holly Largy

Agente des relations avec les médias
GRC de Langley – « Branché sur la collectivité »
langley.bc.rcmp.ca (en anglais seulement)
22180, avenue 48A, Langley (C.-B.) V3A 8B7
Téléphone : 604-532-3231
Cellulaire : 778-991-7932
Télécopieur : 604-532-3239


Courriel : holly.largy@rcmp-grc.gc.ca

Suivez-nous :