Surveillance Photos & a Stolen 1966 Ford Mustang!
Langley
2017-01-16 10:45 PST
Dossier nº 2016-34764, 2017-542 & 1202
Langley RCMP is looking for the assistance of the public with the following investigations:
2016-34764
The pictured male is alleged to have taken a full cart of items from the Save on Foods in Aldergrove on September 15th. He is described as a Caucasian male in his 30's with a shaved head. He was wearing a black and white plaid shirt.
2017-542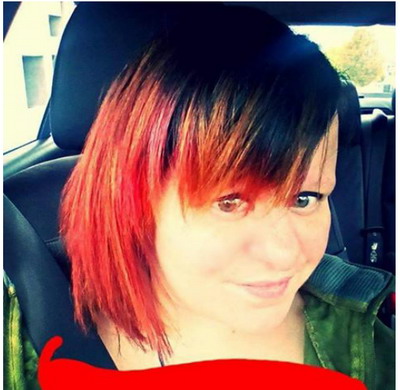 The pictured female is alleged to have defrauded a Langley male of $1000. The two met online and the woman indicated her new debit card had not yet arrived. The male agreed to cash a cheque for her on December 27th and the cheque was returned insufficient funds. The woman is described as Caucasian, approximately 25 years old, 5'0 tall, weighing approximately 145 lbs and has dyed shoulder length red hair.
2017-1202
Police allege the picoted males entered a parking garage on January 11th in a condominium complex in Murrayville and stole several tools including a pressure washer, a saw, a drill, a charger, batteries, a socket set and the pictured red 1966 Ford Mustang.

If you have information that might assist with any of the above investigations, please call Langley RCMP at 604-532-3200. Should you need to remain anonymous, please call CrimeStoppers:

There are three ways to leave an "anonymous tip" with Crime Stoppers.

Talk: 1-800-222-TIPS (8477)

Type: www.solvecrime.ca

Text: BCTIP and your message to CRIMES (274637)


Diffusé par

Cap. Holly Largy

Agente des relations avec les médias
GRC de Langley – « Branché sur la collectivité »
langley.bc.rcmp.ca (en anglais seulement)
22180, avenue 48A, Langley (C.-B.) V3A 8B7
Téléphone : 604-532-3231
Cellulaire : 778-991-7932
Télécopieur : 604-532-3239


Courriel : holly.largy@rcmp-grc.gc.ca

Suivez-nous :