A Couple Photos for your Perusal - Can you help?
Langley
2017-08-15 11:03 PDT
File # 2017-21257, 28210 & 29175
Langley RCMP is seeking the assistance of the public with the following investigations:
2017-21257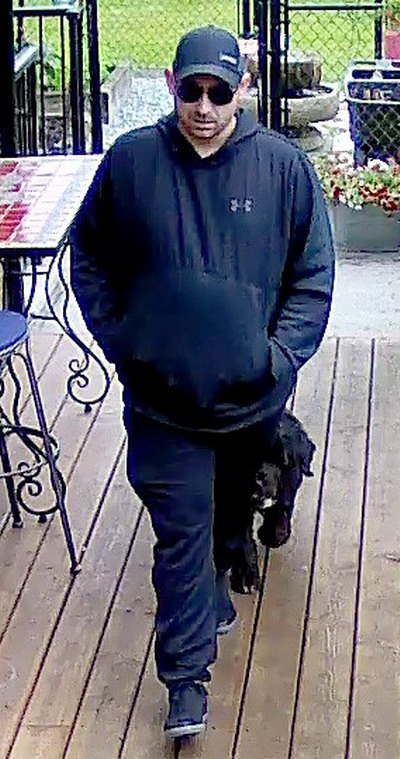 Police allege the two pictured males broke into on a residential property on Rawlison Crescent on June 19th. An iPad and a small amount of jewelry were taken. The males may be associated to a black Audi.
2017-28210
The pictured bicycle was stolen in Langley City on August 4th. The bike is described as a black Diadora mountain bike (A Corso model). The writing on the bike is in teal blue and is worth over $350.
2017-29175
Police allege the pictured male stole a baby swing worth $350 from Toys 'r' Us in Willowbrook on August 11th. The male was seen leaving the parking lot in a burgundy Hyundai Elantra.

If you have information that might assist with any of the above investigations, please call Langley RCMP at 6004-532-3200. Should you need to remain anonymous, please call CrimeStoppers:

There are two ways to leave an "anonymous tip" with Crime Stoppers.

Talk: 1-800-222-8477

Type: www.solvecrime.ca


Released by

Cpl. Holly Largy

Media Relations Officer
Langley RCMP Detachment - "Connected with our Community"
langley.bc.rcmp.ca
22180 - 48A Avenue, Langley, BC V3A 8B7
Office: 604-532-3231
Cell: 778-991-7932
Fax: 604-532-3239


Email: holly.largy@rcmp-grc.gc.ca

Follow Us: