Happy Monday! - Photos for your Perusal
Langley
2017-07-31 10:06 PDT
File # 2017-23737, 25485, 25660, 26349, 27026& 27180
Langley RCMP is seeking the assistance of the public with the following investigations:
2017-23737
The pictured women are alleged to have used a credit card from a stolen purse on July 6th. Over $100 was spent at a Mac's Convenience Store and a Liquor Store.
2017-25485
The pictured scooter was recovered on July 17th in the Willoughby area with the wires ripped out and the cover over the ignition appears to have been tampered with.
2017-25660
The pictured scooter was also recovered in the Willoughby area on July 19th. The damage to this scooter is similar to the first.
2017-26349
The pictured bicycle was stolen from the 19700 block of the Langley Bypass on July 23rd. The bike was purchased second hand for $3000.
2017-27026
Police allege the pictured male used a debit card stolen from a wallet in a vehicle on July 28th. The suspect is described as Caucasian, about 5'0 tall and had visible tattoos. He was w3earing a black ball cap, a black zip up hoodie and a T-shirt.
2017-27180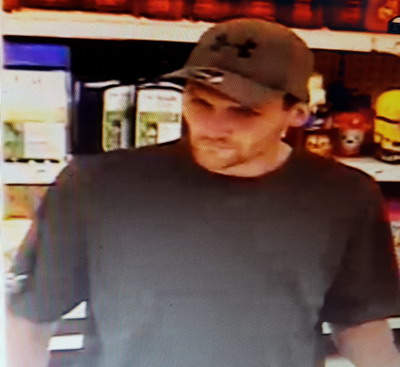 The pictured male is alleged to have stolen over $100 worth of razor blades and batteries from Superstore in the Willowbrook area. He is described as Caucasian, 5'10 tall, in his 20's, with short blonde hair, and skinny. He was wearing a grey ball cap, a black T-Shirt and shorts.

If you have information that might assist with any of the above investigations, please call Langley RCMP at 604-532-3200. Should you need to remain anonymous, please call CrimeStoppers:

There are two ways to leave an "anonymous tip" with Crime Stoppers.

Talk: 1-800-222-8477

Type: www.solvecrime.ca


Released by

Cpl. Holly Largy

Media Relations Officer
Langley RCMP Detachment - "Connected with our Community"
langley.bc.rcmp.ca
22180 - 48A Avenue, Langley, BC V3A 8B7
Office: 604-532-3231
Cell: 778-991-7932
Fax: 604-532-3239


Email: holly.largy@rcmp-grc.gc.ca

Follow Us: