Local Mounties seek public assistance to identify alleged thief
Coquitlam
2015-12-16 08:10 PST
File # 2015-41587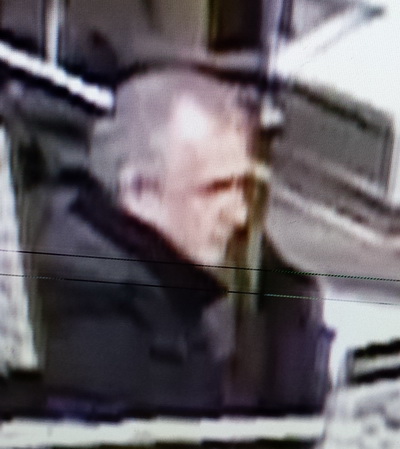 Coquitlam – On December 6th, a man entered a store in Coquitlam Centre and allegedly stole a coffee maker that had a retail value of over $1,000. The Coquitlam Mounties obtained photo stills from the store and are now asking for the public's assistance to identify the suspect.
The suspect is described as:
a Caucasian male possibly in his 50's,
approximately 5'7 tall with a medium build, and
balding with grey hair.
If you have any information on the identity of the suspect, please contact the Coquitlam RCMP at 604-945-1550 and quote file number 2015-41587. Anyone wishing to provide information anonymously can contact Crime Stoppers:
By phone: 1-800-222-8477(TIPS)
Online: www.solvecrime.ca
By SMS: Text: BCTIP and your message to CRIMES (274637)
Via Facebook [link: https://www.facebook.com/metrovancouvercrimestoppers]

More on Coquitlam RCMP:
Coquitlam Home
About Us
Newsroom
Programs and Services
Protecting Yourself
Links
How Do I...?
Sitemap
Contact Us


Released by

Cpl. Jamie Chung

Media Relations Officer
Coquitlam RCMP
coquitlam.bc.rcmp.ca
2986 Guildford Way, Coquitlam, BC V3B 7Y5
Office: 604-945-1580
Fax: 604-552-7300


Email: coquitlam_media@rcmp-grc.gc.ca

Follow Us: